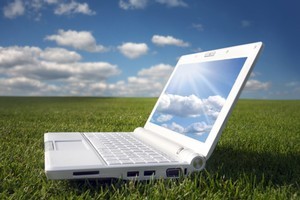 A chunk of the country's business community is in the dark about cloud computing and many firms which do know about it have not moved on to the platform, research shows.
When software company ActionStep asked 250 small-to-medium businesses about cloud computing, 55 per cent of sole operators did not know about it. This number was lower when larger firms were surveyed, but almost a third of those with more than five full-time employees were unaware of "the cloud".
Cloud computing allows a company to outsource services, such as data storage and software, to an off-site or even offshore provider. Rather than using software that is installed on an individual PC, workers access applications via the internet.
This means companies need to pay only for the software their staff actually use and software creators can directly upgrade or tweak their products.
In the data-storage market, the cloud means companies do not need to house and maintain their own computer servers.
ActionStep chief executive Ted Jordan said he was dismayed so many respondents were ignorant of the IT model. "Being in the space the results are pretty surprising as there seems to be a lot of consumer awareness of the cloud on [social networking]."
Of the 250 businesses surveyed, 70 per cent did not use cloud services.
Despite larger firms knowing about the service, 69 per cent of those with more than five workers have not moved into the cloud. Just over half of those with more than 10 full-time staff have not made the shift.
Jordan said the results did not make sense, given that many small businesses were struggling to stay afloat.
"You'd think they'd be looking for anything that could make their lives easier," he said. "This attitude leaves them exposed, and also means they are missing out on straightforward ways to grow productivity and profitability, which are challenges for Kiwi companies at the best of times. The efficiencies of moving into the cloud are huge."
Companies not in the cloud could struggle if trying to crack the American market, he warned. "People [in the US] expect it. In fact, if you're not in the cloud, you have to explain why not."