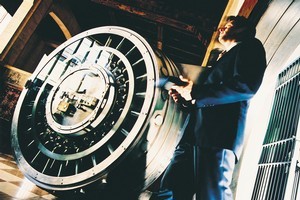 It's almost easier to get a divorce than to switch banks, says one foreign bank.
RaboDirect says adopting European account switching systems would boost banking competition but Australian banks have to upgrade their old computer systems to do it.
"You get a new account number but the banks keep your direct debits and bill payments live for 13 months and they switch them for you," general manager Greg McSweeney says of the Dutch system that has operated for seven years.
The online bank says the big four banks in Australia have put clients in handcuffs by maintaining barriers to switching accounts.
"The big banks say there's plenty of competition but they're hiding behind an antiquated payment system that's costing businesses and consumers dearly," McSweeney said.
"It's almost easier to get a divorce than change your bank."
- AAP