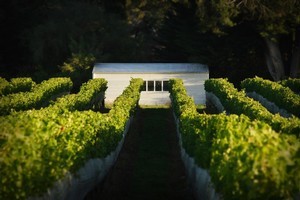 The grape harvest has soared at New Zealand Wine Company but the firm says it will breach a banking covenant.
New Zealand Wine Company, whose brands include Grove Mill, said yesterday that its grape crush harvest was up 26 per cent at 2808 tonnes.
Chief executive Rob White said the company was particularly pleased with the overall quality of its sauvignon blanc and riesling fruit and was confident that its winemakers would produce quality wines "to drive our export-led growth opportunities".
However, in a statement to the stock market the previous day, the NZAX-listed company said it would not comply with one of its three financial covenants with its bank as at the end of this month.
The relevant covenant was the ratio which ebitda (trading profit) bears to interest costs and must not be less than 1.3 to 1 for the year ending June 30.
The company said it would fall short of that ratio by a significant margin. An oversupply in the country had resulted in high levels of bulk wine sales, which were about 30 per cent of the total export sales volume, it said.
"And when coupled with a very strong New Zealand dollar against the British pound and the US dollar, plus aggressive competition, New Zealand Wine Company revenues and margins available from branded wine sales have reduced, which will result in an underlying operating loss being reported for the full June 2011 financial year."
Bankers had agreed to waive the breach of the financial covenant, conditional on an independent review of financial forecasts and business model, and the bank being satisfied with the results of the review process.
"If the bank is not satisfied with the results of that process, it may trigger an event of review for discussions between New Zealand Wine Company and the bank over a period of 10 days to seek a satisfactory way forward," the company said.
"If the bank is not satisfied with the outcome of the event of review it may call up the facilities provided to New Zealand Wine Company."
The independent review of the company's plans would be carried out during the next few weeks.