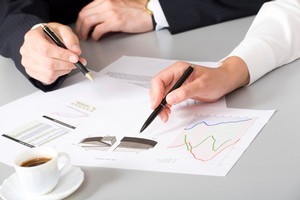 Change is a loaded word. The mere mention of it sends shivers down the spines of some, while others thrive on it. Self-professed change agents can be messiahs leading people to the promised land, or charlatans selling false hope.
"Organisations that don't carefully and constantly monitor and measure the impact of change initiatives on their employees do so at their own risk" says Iain McCombe a senior consultant with New Zealand's workplace and employee engagement survey specialists JRA.
"The organisations that are genuinely great places to work very carefully measure the impact of any change programmes on employee engagement. They know that change can very easily have a positive short-term impact on business results, but a negative long-term impact on employee engagement."
The Laminex Group, a division of Fletcher Building Ltd, provides a good example of how to measure the impact of organisational change.
National human resources manager Andrew Telfer says: "Our mission has always been to develop a high-performance team that will consistently deliver sustainable profit and growth, but we also recognise the shortcomings of pursuing a strategy of high performance without simultaneously pursuing one of high engagement.
"One of the things we really appreciate is the value of character-based leadership to uplift - rather than attempt to drive - people to a higher level of performance, and have changed our leadership approach to reflect this."
So what impact has this change had? Telfer says, "Measuring annually is not enough, so we reduced the JRA survey cycle to six-monthly in order to measure the impact of some deliberate leadership initiatives immediately after implementation. It's been very satisfying to see our scores on the survey item improve dramatically in each of the three survey cycles we have completed in the past 12 months. The insights we get from each survey help us further shape the nature of each subsequent initiative."
-
The 2011 JRA Best Workplaces Survey is running in association with The New Zealand Herald and sponsored by the New Zealand Chambers of Commerce, KiwiBank and Haines Attract. The survey runs from June 1 to August 31. Registrations are now being taken.