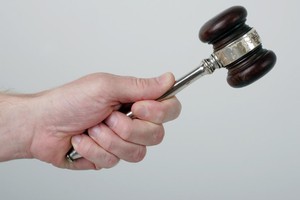 The High Court at Auckland has ordered three international freight forwarding companies to pay penalties totalling $5.2 million plus costs for breaches of the Commerce Act.
The settlements follow a Commission investigation which began in 2007 into alleged collusion by a number of multi-national companies involved in the supply of international freight forwarding services to the New Zealand market.
Of those companies involved, BAX has been ordered to pay $1.4 million, Schenker $1.1 million and Panalpina $2.7 million for their roles in the freight forwarding price fixing cartel.
These penalties are in addition to penalties already imposed by the Court for similar conduct in the freight forwarding industry following settlements reached with EGL Inc and Geologistics International (Bermuda) Limited.
The total cartel penalties imposed to date are $8.85 million.
In his judgment, Justice Allan said that the surcharge agreements were "part of a sustained course of conduct involving covert meetings and communications."
He also noted that the conduct occurred in "a market of fundamental importance to New Zealand."
Commerce Commission General Manager of Enforcement, Kate Morrison, welcomed the penalties.
"We are confident the industry has been sent a very strong message that collusion to fix prices is unacceptable. Being so far from our world markets, competitive pricing by the freight forwarding industry is extremely important to the competitiveness of New Zealand industries.
"We acknowledge the cooperation of BAX and Schenker who took a responsible approach to our investigation from an early stage. The Commission aims to work with parties who are prepared to admit liability and co-operate in order to achieve a suitable settlement and penalty without the need for lengthy, costly court proceedings," said Morrison.
The Commission's freight forwarding cartel case continues against Kuehne + Nagel.
- Susie Nordqvist