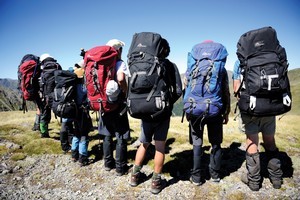 Outdoor clothing and equipment maker Macpac remains committed to its Christchurch base but is eyeing further expansion in Australia now that Jan Cameron, the founder of the Kathmandu retail chain, is on board.
It was reported last week that Cameron was investing A$20 million ($25.6 million) in Macpac now a non-compete period from when she sold Kathmandu has expired.
Macpac creative director Campbell Junor said the company was doing well and the capital injection, and addition of a motivated partner, would take it forward.
Macpac had been profitable for the last three years and the business had massive potential in Australia, he said.
"It is great to have Jan on board and she is eager to get back in the outdoor retail sector."
Fourteen of Macpac's 29 stores are in Australia.
Macpac was founded in Christchurch in 1973 by Bruce McIntyre. In 2008, Mouton Noir, owner of the Fairydown outdoor equipment and clothing brand, purchased Macpac. Its shareholders are Junor, Pierre van Noorden and Bernie Wicht.
Under the new owners the business moved into retailing from wholesale distribution of its products.
Junor said the company was anchored in Christchurch but may consider a second distribution centre in Australia.
- NZPA