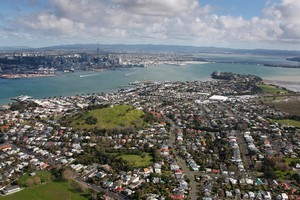 Listed finance company NZF Group has opened its doors to a joint venture with an unnamed Australian firm.
NZF Group said the pair had agreed to mutual due diligence, with a view to entering into a joint venture. It said the partner was "vastly experienced" in the Australian residential mortgage backed securities (RMBS) market. The joint-venture would see the partner take a majority stake in NZF's home-loan division, which has a portfolio of $196.96 million.
Managing director Mark Thornton said finding a partner had been an "extremely long and difficult process".
"Most interest to date has been purely predatory ... unlike the approach from the current entity."
NZF Group was one of the few finance companies to survive the collapse of the sector between 2006 and 2009 and issued its own RMBS in 2010. Westpac has renewed the current warehouse facility from October 2011 until October 2012.
The proposed transaction is expected to provide a significant amount of cash at group level which would enable subsidiary NZF Money to return to its specialised area of low-geared, short-term residential secured lending - its core business before the global financial crisis.