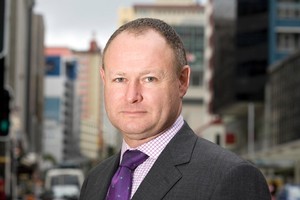 A KiwiSaver salesman who solicited for customers outside the offices of Work and Income New Zealand has been potted by the Financial Markets Authority as it warns against accepting investment advice gained from such tactics.
An FMA statement says Patrick Diack has been attempting illegally to market KiwiSaver in a variety of unacceptable ways in the lower North Island and it had now taken steps to stop him.
Diack had breached the Securities Act by "soliciting members of the public outside WINZ offices, offering them money to join KiwiSaver, and signing them up to scheme membership without providing them with the Investment Statement," said FMA chief executive Sean Hughes.
"Investors should be wary of any unusual approaches to buy a financial product or join a scheme such as KiwiSaver,' he said. People should alert the FMA about any such approaches.
High pressure, coercive sales techniques, including door-to-door approaches, are inappropriate for KiwiSaver schemes, he said.
Diack was also not a registered financial services provider under the Financial Service Providers (Registration and Dispute Resolution) Act, which came into force on March 31.
Under the new financial adviser regulation which comes into force fully on July 1, anyone offering personalised financial advice on KiwiSaver must also be licensed by the FMA as an Authorised Financial Adviser (AFA).
While Diack does not turn up in Internet searches as an investment adviser, a Patrick Diack did comment on a story carried on the Sharechat website relating to the acquisition of the Huljich KiwiSaver fund by Fisher Funds Ltd.
"Fisher funds don't know what they are in for. That is, dealing with the lower end of the market, they are a nightmare," the comment reads.