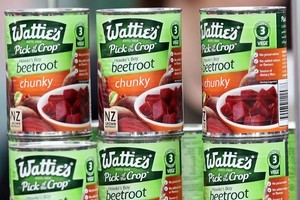 Global food company Heinz Watties is shifting production of sauces, beetroot and some canned meal products from three plants in Australia to its facilities in Hastings.
Heinz Australia will shed more than 300 jobs, comprising 160 jobs at Golden Circle's Northgate plant in Brisbane, 146 jobs at Girgarre in northern Victoria and 38 jobs at Wagga Wagga, in New South Wales, AAP reported.
"While a small number of new positions will be created, the Hastings facilities have the infrastructure to absorb the additional volumes into current operations," chief operating officer Michael Gibson said.
The change, decided after a review of trans-Tasman manufacturing, will be implemented in the next 12 months.
The consolidation of manufacturing was designed to make the company more competitive, the company said.
Heinz will provide redundancy packages, counselling and job search packages to Australian staff affected. Affected growers would be offered financial and other assistance for transition to other crops or supply arrangements.
The announcement comes after Heinz announced to the New York Stock Exchange that it raised its dividend and profit forecast as it plans to cut as many as 1000 jobs worldwide.
According to analysts, the cuts amount to about 3 percent of its workforce.
- NZPA