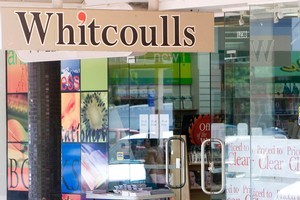 The buyers of Whitcoulls and Borders have confirmed they are not picking up three quake damaged Christchurch stores.
The Whitcoulls on Colombo Street in the city, Cashel Mall and Eastgate Mall are the outlets that will not be purchased.
The troubled chain has been bought by New Zealanders Anne and David Norman who also own Pascoes, Farmers, Stevens and Prouds.
Two of the shops are in the quake-damaged Christchurch central city and all have been off-limits since February.
Three other New Zealand stores don't form part of the Pascoe's deal. They are in Papamoa, Upper Hutt and at Albany's Mega Centre. The three branches were not considered financially viable.
Meanwhile the publishing industry has been lifted by news of the Whitcoulls rescue.
The Normans have a reputation of looking after their stores, and there is confidence in the industry taht the buy will re-invigorate the brand.
The chief executive of Booksellers New Zealand, Lincoln Gould, believes the new owners will grow their involvement with the industry as it faces the challenges of digitisation and cheap overseas online book stores.
- Newstalk ZB