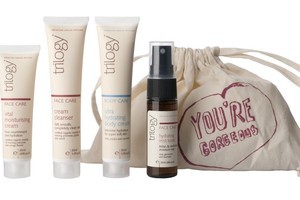 Ecoya, the start-up scented candle and skincare products company, beat its prospectus forecast by posting higher sales and a low bottom-line loss for the year ended March 31.
Ecoya made a net loss of $4 million for the year on sales of $14.3 million. The May 2010 prospectus forecast sales of $7.9 million and a $5.2 million loss.
The sales result is slightly above Ecoya's updated guidance issued in late March while the bottom-line result is in line with that guidance.
The prospectus forecasts didn't include Trilogy, the skincare company for which Ecoya paid $10 million in September last year. Trilogy had $9.3 million in sales in calendar 2009.
The result includes $500,000 in listing expenses and the $155,000 it cost to buy Trilogy.
It compares with the previous year's $3.9 million in sales and a net loss of $2.4 million.
Sales in Australia, where the Ecoya brand was launched, rose 76% to $6.5 million.
The company said it expects sales in the current year to exceed $20 million and that it will post a profit.
Executive chairman Geoff Ross said the current year started very well for both brands. "Whilst there may be challenges in the retail sector, Ecoya is very positive about sustainable growth opportunities this year," Ross said.
The Ecoya brand's sales outside Australia in the three months ended March were more than triple those in the same period a year earlier, Ross said.
Ross said the company is "thrilled" that New Zealand stores such as Redcurrent are showing strong sales growth in its products.
Ecoya partly financed the Trilogy purchase with a $6 million placement and share purchase plan at 75 cent per share compared with the $1 float price.
It will pay an earn-out of up to $10 million, depending on Trilogy reaching earnings targets. Ross said Ecoya is pleased with Trilogy's performance since it was acquired.
Ecoya shares rose 2.7% to 77 cents and have risen from their 65 cent low late last year.