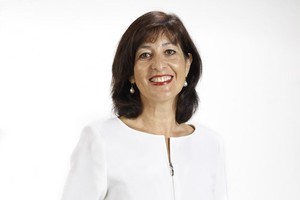 Fisher Funds Management turned down a 10 per cent stake in New Image in its takeover of the rival KiwiSaver scheme run by Huljich Wealth Management (New Zealand).
Huljich paid $5.7 million for most of its stake in health tonics manufacturer New Image one day before the Government Actuary signed off on the KiwiSaver transfer, according to a statement lodged with the stock exchange.
Fisher Funds principal Carmel Fisher said Huljich had already sold down some of its other illiquid holdings and most of the assets it was keeping were property.
"It was a significant stake in a rarely traded, illiquid stock and is not one that would meet our criteria," Fisher told BusinessDesk. "It couldn't be a part of our portfolio."
Shares in New Image dropped 3.9 per cent to 25 cents in trading today, and have declined 32 per cent in the past 12 months.
Last month, the manufacturer flagged a 7.1 per cent fall in third-quarter revenue, while announcing the launch of a new product and steps to retain distributors in a bid to arrest the decline.
The Financial Markets Authority signed off on the transfer of Huljich KiwiSaver members to Fisher Funds' scheme today, a month after the takeover bid was announced.
The Huljich KiwiSaver Scheme was tainted after Peter Huljich admitted to compensating the funds for poor investment decisions, which were not adequately disclosed in offering documents.
Huljich fell on his sword in March last year, and is currently facing a criminal prosecution by the Securities Commission.
His replacement, former Reserve Bank Governor Don Brash, severed ties with the company seven months later. Former Auckland mayor John Banks took on the role as executive chairman after his failed tilt to run the Auckland supercity.
Subsequently, the pair launched a successful takeover of the Act Party, which Brash leading the party and Banks tipped to stand for it in the Epsom electorate.