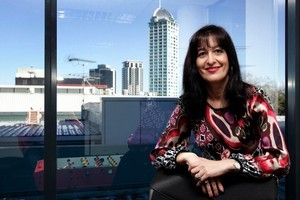 New financial markets regulator the FMA has approved the transfer of Huljich KiwiSaver members to the Fisher Funds KiwiSaver Scheme.
Fisher Funds announced in March it was planning to buy the KiwiSaver business run by Huljich Wealth Management, subject to approval by the FMA (Financial Markets Authority).
No submissions opposing the transfer were received.
The purchase catapults the Fisher Funds KiwiSaver Scheme into one of the largest New Zealand owned non-default schemes in the country with more than 100,000 members and over $400 million in assets.
Fisher Funds managing director Carmel Fisher said the company's unique investment approach and open communication style would help its new members build a healthy nest egg for retirement.
"Increased scale should enable us to improve our offer even more as we look to lower costs to investors over time," she said.
Huljich Wealth Management executive chairman John Banks said he was "delighted to have Fisher Funds take care of our members".
"Our members are moving to a provider that is committed to best practice, cares about its members and is committed to KiwiSaver for the long term."
Huljich Wealth Management and Peter Huljich are embroiled in legal action brought by the Securities Commission with Fisher Funds earlier saying this must have played a part in Huljich's decision to sell.
The shareholders of Huljich Wealth Management intend to focus on private investment opportunities outside the KiwiSaver industry.
- Susie Nordqvist