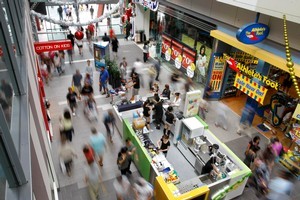 New Zealand's largest listed real estate business pushed up distributable income for the year but recorded a larger after-tax loss.
Kiwi Income Property Trust, with $2.1 billion in total assets (last year $1.98 billion) made a distributable profit of $68.8 million for the year to March 31, 2011, up $7.7 million or 12.6 per cent on last year.
Previously, Kiwi made $61.1 million distributable profit.
But it recorded a bottom-line net after tax loss of $26.4 million (previously $8.5 million), mainly due to taking a big hit on property revaluations which must be recorded in the final figure.
Properties dropped in value by $82.4 million (previously $74.7 million).