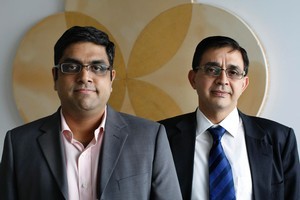 Singapore-based Olam International says the business plan for NZ Farming Systems Uruguay will not change if it succeeds in its takeover bid.
Olam is offering 70c each for all the shares it does not already hold in NZX-listed NZ Farming Systems, which was set up by PGG Wrightson to develop dairy farms in Uruguay.
Olam owns 78 per cent of the company after a successful takeover bid last year, also at 70c a share and during which it said it was happy to have a significant Kiwi shareholding and keep it listed in New Zealand.
Olam's managing director for coffee, dairy and commodity financial services Vivek Verma, who is also chairman of NZ Farming Systems, said the previous offer had been expected to achieve a 50-60 per cent shareholding.
"That would have been a good long-term holding structure but given that we got close to 80 per cent I think it doesn't make too much sense for us to continue to have two listing requirements, in Singapore as well as in New Zealand," Verma said.
The cost benefits of delisting NZ Farming Systems were not high.
"I thought it's best to provide shareholders choice before the company goes in for a capital raising issue."
NZ Farming Systems aimed to raise between US$110 million ($138.5 million) and US$115 million to fund an updated business plan, capital expenditure and repay an Olam shareholder loan.
Olam would provide all the required capital if the takeover bid was successful and Verma did not expect any change to the business plan.
"I think we will be able to bring into play some synergies across the wider Olam organisation."
The unconditional offer would not be increased, Verma said. "In our view the offer is actually very generous and if shareholders want to continue for the long run it's entirely their choice.
"We believe that given the steady state earnings which are significantly lower than what the earlier business plan was, given the fact the capital requirement is almost double if not more ... the valuation for the company should today probably be lower than what it was."
The updated plan was expected to generate a positive net profit in the 2012-2013 year.
NZ Farming Systems shares closed steady yesterday at 71c, compared with 55c before news of the takeover offer.