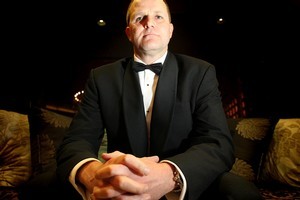 A spate of "low ball" share offers over the last few months shows financial literacy is an area the Government needs to focus on, says Commerce Minster Simon Power.
Addressing more than 500 guests at last night's Institute of Finance Professionals New Zealand (INFINZ) industry awards, which recognised outstanding achievements in the industries, Power said responsibility for the Retirement Commissioner would be shifted from social development portfolio to the commerce portfolio on July 1.
The move would be made as part of the Government's focus on improving the financial literacy of ordinary investors, he said.
Since late last year a series of "low ball" offers have been posted by companies associated with businessman Bernard Whimp to the shareholders of a range of listed firms, including Trustpower, Vector and Fisher & Paykel Appliances.
Some unsolicited offers were made at rates well below the market price. Others offers were above the official rate, although some investors did not realise the money would be paid out over the next 10 years. Many shareholders who received and accepted Whimp's offers were elderly.
In January Vector announced 300 of its investors had accepted an offer Whimp made in late December, netting the businessman close to $300,000.
Power said the Government's work on financial literacy complemented its work to improve the quality and consistency of information received by investors.
"I will be looking to work with both the public and private sectors over the next few months to identify further steps to improve investor literacy."
Retirement Commissioner Diana Crossan said she was looking forward to working with Power.
THE WINNERS
INZFINZ Industry Awards 2011:Business Herald Bank of the Year
Bank of New Zealand
First NZ Capital Best Corporate Communicator
Vector
Massey University College of Business Excellence in Treasury
Infratil/Morrison & Co
Chapman Tripp Fund Manager - Equities
Milford Asset Management
Chapman Tripp Fund Manager - Bonds
AMP Capital Investors (New Zealand)
AMP NZ Office Sharebroking Firm of the Year
Goldman Sachs & Partners
Chapman Tripp Mergers & Acquisitions House of the Year
First NZ Capital
Cameron Partners Research Analyst of the Year
Geoff Zame, Craigs Investment Partners
Trustees Executors Debt Deal of the Year
Bank of New Zealand
Craigs Investment Partners Independent Report
Grant Samuel & Associates
PricewaterhouseCoopers Equity Deal of the Year
Vital Healthcare Property Trust