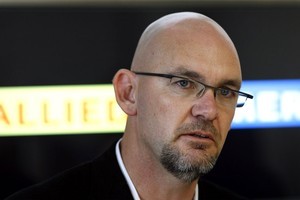 Allied Farmers, which has been reduced to a 'penny-dreadful' stock after putting too high a value on loans acquired from Hanover Finance, has completed the sale of property at Clearwater, near Christchurch, and will use the proceeds to repay debt.
The property was among assets acquired from Hanover in December 2009 in a disastrous debt-for-equity swap. The loans have lost more than three-quarters of their $400 million value at the time of the deal, which left Allied shareholders with some 2 billion of near-worthless shares.
Last month, Allied said it isn't realising assets fast enough to be confident it can meet an $8.9 million loan facility repayment due by July 1 to its failed Allied Nationwide Finance subsidiary.
The proceeds of the Clearwater sale total $4.7 million and will be used to repay ANZ Bank, which is the first mortgagee on the property.
The balance will be applied to repaying some of the loan to Allied Nationwide, it said.
"There has been limited interest in the property since the acquisition and we are very pleased to conclude our sales campaign which over time has realised a total of $4.7 million," chief executive Rob Alloway said in a statement today.
Allied's shares last traded at 1.1 cents, valuing the company at $22.5 million.