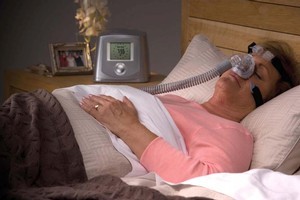 Firms in the expanding medical technology sector plan to hire 165 skilled staff over the next two years, and 22 companies are looking to raise $44.1 million during the same period, a survey shows.
But the study, conducted by the Medical Technology Association of New Zealand (MTANZ), also found the industry's ability to increase its share of the US$350 billion ($437 billion) global market could be hindered by a lack of capital and skilled workers.
MTANZ chief executive Faye Sumner said the sector earned an estimated $611.5 million in sales in the last financial year, including more than $578.8 million in exports.
Much of that would have been contributed by Fisher & Paykel Healthcare, which reported an operating revenue of $503.3 million in the year to March 2010.
Thirty-two per cent of the companies surveyed classified themselves as pre-revenue, and a further 42 per cent had revenues of less than $2 million in their last financial year, illustrating the emerging nature of the sector.
Sumner said the industry needed a further five or six firms as big and successful as Fisher & Paykel Healthcare, which makes respiratory humidifiers and products used for the treatment of sleep apnoea.
The firm benefited from a steady stream of funding from its former parent company, Fisher & Paykel, during its foundation years, she said.
Sumner said many firms did not have the same level of support.
The 22 firms hoping to raise $44.1 million would be looking domestically and offshore, she said.
According to the report, eight of those companies were seeking funding from venture capital funds and a further eight from angel investors.
They would face many challenges, as a "funding gap" existed for companies looking to raise between $2 million and $10 million, Sumner said.
"And then of course for every dollar you spend on research and development in New Zealand you've got to get five or six times that amount to market [products] internationally."
Another challenge was finding skilled staff, but Sumner said the University of Auckland's introduction of a master's programme in medical device development this year would help.
It was vital that New Zealand retained its best and brightest students to support the sector, she added.
Sumner said it was also important that firms had access to New Zealand District Health Boards, where local companies could carry out the clinical evaluation of their products.
Promising firms included Triodent, a Bay of Plenty company that manufactures dental products, and Auckland's Adept, whose products include grommets used to treat glue ear, she said.