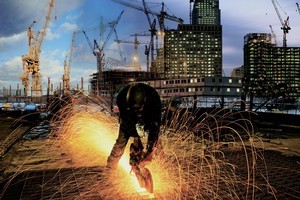 Property For Industry says a rise in first-quarter tax costs of $405,000 and higher credit costs helped to cut profit.
The industrial property owner managed by AMP Capital Investors reported a $3.87 million first-quarter profit, down 17.3 per cent on the same period last year, which included a one-off tax adjustment.
On a normalised basis, the fall was 10 per cent. The company is paying a first-quarter dividend of 1.55c a share, the same level as a year ago.
The record date for the dividend is May 4 and payment is on May 16.
PFI had secured a new five-year bank debt facility but bank charges were higher than under the previous facility, negotiated in 2008.
Borrowing levels were $11 million lower than in the previous corresponding period as a result of the property sales but interest costs were in line with the previous period.
PFI's tax costs were $962,000. The company cited tax policy changes, including the removal of an ability to depreciate building structures with useful lives of more than 50 years for tax purposes.
- NZPA