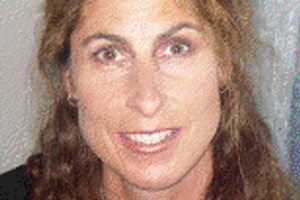 An early childhood worker has lost her job after allegedly swearing at children and threatening to pour water over a man while she was on holiday.
Justine McDonald had taken her Porse In-home Childcare company car on a camping holiday with her children when the incident is alleged to have happened.
She was sacked by Porse after campers saw her car's Porse logo and complained to her employer.
Ms McDonald has taken her case to the Employment Relations Authority in a bid to win her job back and for compensation.
She has also asked to be temporarily reinstated until her case is heard.
Ms McDonald was staying with her children at a Kaiteriteri campground in the Nelson region in January when she allegedly complained about other children making noise at night.
A person at the campsite gave evidence that Ms McDonald was "loudly abusing our children ...
[using] bad language at the children and [accusing] them of being loud".
Two other complainants said Ms McDonald told the children to "shut up" and that she didn't want to put up with them talking until 4am again.
Another person said that when confronted, Ms McDonald "continued to abuse us with no reasoning".
She also allegedly threatened to throw a bucket of water over one of the complainants. "We also witnessed her yelling at her own children with an abusive tongue."
The complainants said they saw two children in the front passenger seat and one did not have a seatbelt on.
Ms McDonald, a mother of two, was sacked by Porse manager Emma Murphy who found that the conduct was damaging to Porse's reputation and that Ms McDonald's actions amounted to serious misconduct.
Authority member Philip Cheyne found that Ms McDonald did have "an arguable case of unjustified dismissal". He said the complaints, which she disputes, were never made available to her.
Ms McDonald also has a witness who said Ms McDonald was told to "f*** off to a motel" by a camper. She responded by telling him to "f*** off to Christchurch".
Mr Cheyne said the witness said "the complainants have twisted the truth of the matter and embellished the situation ..."
On the issue of temporary reinstatement, Mr Cheyne said Ms McDonald's work colleagues had concerns about whether or not they could work with her again.
Porse general manager Paul Houlahan said the company did not normally comment on employment issues.
An ERA investigation meeting will take place next month.