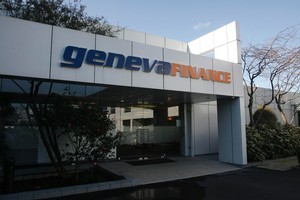 Geneva Finance subordinated noteholders voted 79.5 percent in favour of a resolution to exchange the notes for ordinary shares in the company.
An expert opinion from Northington Partners said the transaction would effectively result in the conversion of $4.44 million of sub-note principal into new equity capital with the same value.
Since a capital reconstruction proposal was approved a year ago, Geneva had been unable to raise additional equity funding, the opinion said.
Before yesterday's vote, Geneva had been in a position where it believed there was a significant risk that it would breach a minimum regulatory capital adequacy ratio of 8 percent, and that the likely consequence of that would be that the trustee would appoint a receiver.
The move to exchange notes for shares was one of two main capital-raising mechanisms, Geneva was proposing to lift its capital position above a 10 percent guideline minimum, the opinion said.
Another resolution, passed by 92 percent of shareholders, agreed to the issue of shares to holders of debenture stock, on application from each debenture stock holder and in exchange for all or part of the instalment of that stock.
- NZPA