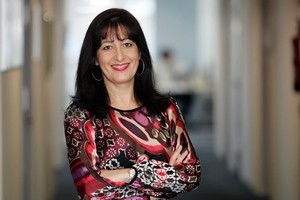 Fisher Funds has bought Huljich KiwiSaver, doubling Fisher's KiwiSaver business and putting it in the major league for providers.
Huljich KiwiSaver is embroiled in legal action brought by the Securities Commission against Huljich Wealth Management and its former director Peter Huljich, but Fisher's managing director, Carmel Fisher, says the case will not affect the transaction.
The commission has alleged Huljich and Huljich Wealth Management misled prospective investors by misrepresenting the investment performance of the scheme's funds in offer documents. The hearing has been adjourned until April 27.
Fisher says the transaction will mean Fisher KiwiSaver's funds will double to about $400 million and will take Fisher's total funds under management to $1 billion.
"The real difference is that we've got 20,000 members in our KiwiSaver scheme and we will be buying an additional 100,000, so it does make it a much bigger scheme.
"By membership, we will be bigger than three of the default providers, so it is a big move for us," she said.
Fisher said the pending legal action must have played a part in Huljich's decision to sell "but we have not been privy to any of that - it's just been happening in the background".
The transaction, which will see members of the Huljich KiwiSaver Scheme transferred into the Fisher Funds KiwiSaver Scheme, is subject to approval by the Government Actuary.
Huljich Wealth Management chairman John Banks said the board was proud of what it had achieved in the development of Huljich KiwiSaver over the past three years.
"We have attracted a significant number of members and they have remained loyal to our scheme because of the service we have provided. It is also pleasing that our members will remain with another New Zealand-owned independent KiwiSaver provider, a key point of difference in the KiwiSaver industry," Banks said.
"The shareholders of Huljich Wealth Management have now decided to move on from the KiwiSaver business, recognising that increasing compliance costs and regulation will change the KiwiSaver landscape in future years," Banks said.
This story has been changed from an earlier version which said Peter Huljich was a director of Huljich Wealth Management. He is in fact a former director of the company.