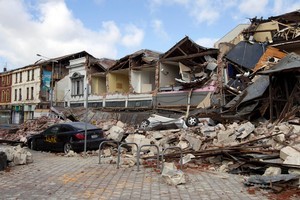 Christchurch business leaders will meet in the quake-ravaged city tomorrow to talk about how to get back to business as usual.
The Response and Rebuild Forum, organised by the New Zealand Institute of Chartered Accountants (NZICA), will feature about 100 business leaders discussing immediate issues and ways to secure Christchurch's long-term financial future, following last month's devastating 6.3 earthquake.
NZICA chief executive Terry McLaughlin said they supported and advised about 90 per cent of small businesses in Christchurch.
The forum would provide the leaders with an opportunity to share their knowledge about business recovery actions and strategies that are proving effective.
"The forum is not about pie-in-the-sky stuff. I am expecting it to generate practical outcomes that are designed by and for the businesses that have been affected by the earthquake," McLaughlin said.
Inland Revenue chief executive and commissioner Bob Russell and Westpac head of Business Banking South Island John Brophy would be speaking at the forum.
- NZPA