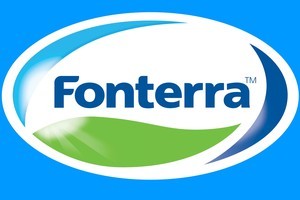 High milk prices for consumers look set to continue into the foreseeable future, with a report to the Government showing grim price predictions beyond May.
In a report to Agriculture Minister David Carter, the ministry said high domestic costs were being driven by overseas dairy prices.
"International prices are currently at high levels and are likely to remain for the remainder of the year to May 2011 and into the next. This will keep retail milk prices up," the report said.
The report showed the retail price of milk rose from $1.69 per litre last June to $1.82 in January, and advised that Government intervention to reduce prices was not a sustainable solution.
Speaking to NZPA this morning, Mr Carter said New Zealand had to take the good with the bad.
"We are dependent, as an export nation, on what we receive for our products internationally, and while that does have a negative, immediate impact on New Zealand consumers, frankly, the better the primary sector performs the better all New Zealanders will be," he said.
Dairy giant Fonterra chose to freeze the price for the rest of the year had taken the heat out of the issue, he said.
Mr Carter said it would be a bad decision for the Government to intervene to lower domestic prices.
"We could, if we were silly enough, impose some sort of subsidy on domestic milk, but it would be an impractical, silly move in my opinion," he said.
"We're a nation that argues passionately for the chance to freely trade to other markets in the world, we would ruin a well-established reputation around an advocate for free trade if we were now attempting to put subsidies in place domestically."
The report said the Government's Dairy Industry Restructuring Act 2001 (Dira), under which Fonterra was required to provide milk to its competitors, had increased competition, but it could not say to what degree.
"MAF does not have the statutory powers of investigation to be able to ascertain the actual state of competition in the domestic milk market, therefore we cannot comment on whether or not there is 'sufficient' competition," the report said.
Mr Carter said it was neither his nor the ministry's role to ensure there was enough competition in the domestic market, rather it was the job of the Commerce Commission.
- NZPA