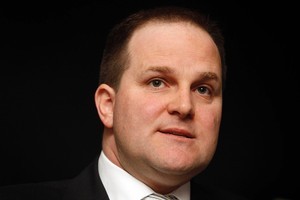 A parliamentary committee has recommended financial market legislation be amended to target low-ball share offers.
The recommendation follows an incident last December when Sydney-based businessman Bernard Whimp sent out unsolicited offers for shares in seven New Zealand corporates.
The offers were all significantly below the share price on the sharemarket at the time but the documents did not make the comparison.
More than 300 Vector shareholders sold 373,209 shares, representing 0.15 per cent of Vector shares that are available for trading. The offers were condemned as opportunistic, but they were legal.
In Australia, all offers must be in a written statement setting out the market value of the shares on the day the offer is made.
Commerce Minister Simon Power welcomed recommendations made by a commerce select committee considering the Financial Markets (Regulators and KiwiSaver) Bill, which aims to restore investor confidence by changing the functions, duties and powers of regulatory bodies and establishing the Financial Markets Authority.
"I'm pleased the select committee has retained the key changes to the regulation of securities markets - the new statutory oversight regime, the new exchange rule approval process, and the FMA's ability to request rule changes and undertake real-time surveillance of market activity," Mr Power said. "In addition, the committee has recommended changes that target low-ball unsolicited offers.
"One change is an enhanced warning power for the FMA so those with a history of making these offers can be made to display a prominent warning to that effect when they send documents to investors."
The bill included a regulation-making power that would enable greater regulation of unsolicited offers, including minimum-offer and cooling-off periods, disclosure of a market price, and disclosure of other relevant information.
The committee also recommended that the focus of regulation should be on registered markets.
- NZPA