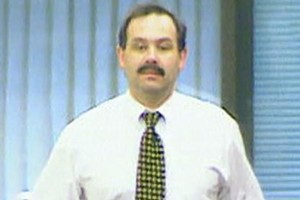 The new Financial Markets Authority will have the power to clamp down on low-ball stock offers the likes of which are used by Christchurch businessman Bernard Whimp.
Parliament's Commerce Committee has recommended the FMA's regulatory powers capture unsolicited offers, according to its report on the Financial Markets (Regulators and Kiwisaver) Bill.
Under the recommendations, the FMA would require a warning to be published by someone making a predatory offer, and in certain circumstances the super regulator would be able to block unsolicited bids and impose a cooling off period before a transaction could be completed.
Whimp's deeply discounted bid for shares over the New Year period raised the ire of Vector chairman Michael Stiassny, who condemned the offer and refused to honour the transfer, saying Whimp's documentation was defective.
The committee, chaired by former Commerce Minister Lianne Dalziel, stepped back from letting the regulator take up an individual's cause of action at their expense. It recommended the FMA be allowed to pursue cases in the public good, which would be an "important addition to the FMA's regulatory toolbox." Still, any action by the regulator could be opposed by an individual.
"This bill will remove the final excuse there's not enough power" for the regulator to do its job, said Roger Wallis, a partner at Chapman Tripp.
Wallis said the committee had moderated its stance on several disputed aspects of the bill that raised the ire of submitters last year.
The report also recommended easing back proposed regulatory burdens on NZX, which chief executive Mark Weldon claimed would put it at a disadvantage to overseas rivals. The committee said the amendments will pare back "certain core provisions" related to establishing the new regulator, and removing others which can be considered at a later date.
The committee decided to keep the provision to fund the FMA through an industry levy, and recommends consolidating the bill with the one imposed on financial advisers. The proposed levy would go through consultation, with a view to begin charging on July 1, 2013.
Wallis said the levy was contentious, because "some people would see securities regulation as a public good which should be funded by the state."
The bill should pass through Parliament reasonably quickly once the House resumes sitting, with cross-party consensus on most aspects of securities law.