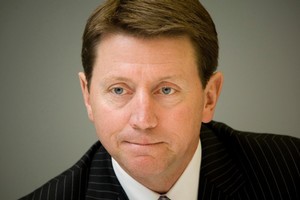 Yellow Pages' acting chief executive Scott Pomeroy says there is no rush to find a permanent replacement after Bruce Cotterill steps down on March 31.
The Yellow director was named acting chief executive of the directories company yesterday and said he might be in the role for one or two years.
Pomeroy will divide his time between Auckland and his home in Colorado. He was appointed to a new three-person board on January 27 and brings directories expertise to the firm owned by a consortiumled by the BNZ Bank.
The other two directors are chairman Andrew Day and former MediaWorks chief executive Brent Impey.
Impey - who has experience in the New Zealand ad industry - said he will not be aiming at an executive role at Yellow.
All three directors report to shareholders of banker creditors under an unusual structure while new owners are sought.
Pomeroy backed Cotterill's view that Yellow Pages operating profits remained solid and - under a new structure with debts written off - it had a sound future.
But for the first time the directories firm - which was squashed under the weight of debts raised during its 2007 purchase - is facing the chill winds of competition.
Last week a new rival to Yellow Pages Group - Localist - issued a legal challenge claiming that Yellow had bought domain names similar to its brand to divert internet traffic.
Cotterill resigned soon after. Announcing the new board last month there was no explanation regarding Cotterill's status as chief executive.
But this week both Cotterill and and Pomeroy insisted that it was not a factor in his departure.
Both men declined to discuss the dispute which is the subject of a legal claim by Localist owners New Zealand Post
Cotterill - who came to the company as a board member in 2006 - said that after the company's restructuring it was time for him to move on.