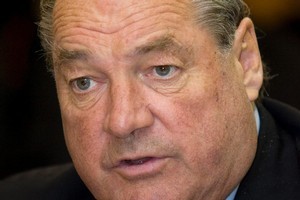 The unknown 'second bidder' in the PGG Wrightson takeover battle has pulled out of the running for a stake in the rural services company.
In an announcement made to the stock exchange this morning, the company's committee of independent directors said it "wishes to inform PGW shareholders that the second party has advised that for strategic reasons specific to themselves they do not intend to proceed and make a formal takeover offer for PGW at this time."
Singaporean company Agria has a takeover offer in place to acquire a further 38.3 per cent of the shares in PGW it does not already own. This offer closes on April 15.
In PGW's Target Company Statement issued earlier this month, the committee recommended that shareholders accept the Agria offer.
"The Committee however reiterates that while the Agria offer will have merit for shareholders with a near term focus, or who value near term certainty, shareholders with longer term investment horizons may well conclude that the offer undervalues PGW's longer term prospects," said today's announcement.
Canadian agricultural products and services company Agrium was widely rumoured to have been the potential second bidder.
-HERALD ONLINE