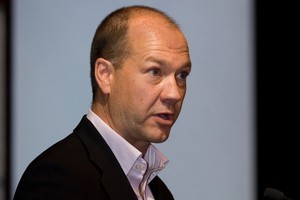 Embattled financier Mark Hotchin has launched a PR blitz, starting tonight with a live appearance on nationwide television.
Hotchin, who has been widely criticised for "living the high life" in Australia while former investors are left out of pocket, is set to appear on Close Up in what is being promoted as a "live and unedited" interview.
He is also scheduled to be interviewed by Newstalk ZB tomorrow morning.
Hotchin last week went on the offensive, claiming that Allied Farmers - which took on much of its business - had lost shareholders' money through alleged mismanagement.
Hotchin and chairman David Henry said they were "alarmed at the continuing erosion in the value of assets" that were transferred to Allied Farmers under a debt for equity swap and are calling for its managing director to be sacked.
More than 16,000 investors lost more than $500 million they had invested in Hanover.
The news comes as Hotchin awaits a decision by the High Court on whether his New Zealand assets, which are worth millions, should remain frozen.
The Securities Commission announced in December it had been granted a court order which froze his New Zealand assets in case any of investors took action to reclaim their investments.
- NZ HERALD ONLINE