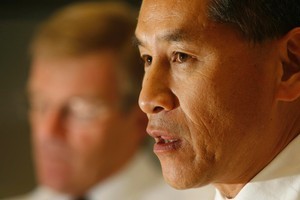 Fletcher Building looks certain to extend its A$797 million ($1.05 billion) offer for 90 per cent of ASX-listed Crane Group.
Next Friday is close-off date but information yesterday suggested Fletcher would not have enough time after required regulatory approval and would be forced to push out by at least another week, leaving the deal open into early March.
New Zealand's Commerce Commission is due to deliver its decision next Thursday, only a day before the close, and institutions cannot officially sell until all regulatory approvals are granted, leaving too tight a timeframe.
Although the Australian Competition and Consumer Commission approved the deal last week, the Kiwi authority is delivering much later. That means timeframes are evidently too close on next week's deadline.
Jonathan Ling said the takeover was going "pretty much to plan, we are pretty pleased with our progress."
Fletcher has 23.2 per cent of Crane.