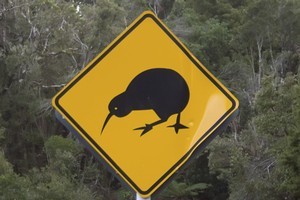 Industry players have welcomed a proposal to automatically enrol all employees aged over 18 into KiwiSaver but warn more changes to the scheme are likely to bring more costs - some of which will have to be passed on to savers.
The Savings Working Group on Tuesday released about 30 recommendations on how to improve savings in New Zealand, including nine involving the workplace savings scheme, which has more than 1.6 million members.
Tracey Berry, Bank of New Zealand head of wealth and private bank, said anything that promoted savings was a good thing but she said schools would need to provide education on KiwiSaver if it was started at the age of 16.
"There would need to be some obligation put back on the schooling system to make sure they were equipped with information. When you start a job there are many things to think about and opting out of KiwiSaver might not be at the top of the list."
Berry said decoupling the age of eligibility for superannuation and KiwiSaver would also encourage young people to sign up.
But she said any changes to KiwiSaver needed to be managed to ensure less confusion among the public and costs to the industry.
"It is quite challenging for industry players. The KiwiSaver Act and Securities Law require material information to be passed on to members and it comes as a cost. In some circumstances members will pay for the change."
David Boyle, general manager funds manager at ANZ Wealth, said any changes to encourage young people into the scheme were positive as it enforced the saving habit.
Spreading the $1000 kick-start over five years would also do that.
Boyle said KiwiSaver would continue to evolve but also said any changes needed to be planned ahead of time to work in with documentation that was already released by providers.
"A planned approach will help mitigate the costs," he said.
"To have a knee-jerk reaction does affect the providers. Depending on what the changes are, there will be costs."
David Ireland, chairman of industry lobby group Workplace Savings NZ, warned tinkering around the edges of KiwiSaver would add complexity and needed to be carefully considered.
"The Savings Working Group has come up with a real smorgasbord of recommendations around KiwiSaver design," he said.
"Some are really good, but others - like moving to a single default scheme, removing the current tax-free concession on employer contributions and outlawing total remuneration approaches to employer contributions - need a lot more thought."
Ireland said there was a risk that some of the recommendations would cause confusion among savers and give rise to additional costs of delivery through extra layers of complication.
THE RECOMMENDATIONS
* Auto-enrolment of all employees at 18 years old (or 16) with the ability to opt out.
* Reducing the starting age of KiwiSaver from 18 to 16.
* Spreading the $1000 kick-start over five years and making payments contingent on ongoing contributions.
* Partial withdrawal of savings earlier than the super eligibility age.
* Stopping employers from giving non-KiwiSaver members a pay rise to compensate for not being part of the scheme.
* Removing the tax-free concession on employer contributions.
* Creating a single low-cost default scheme.
Source: Savings Working Group