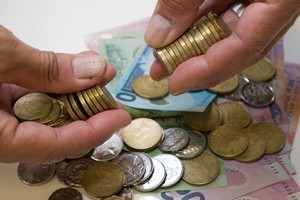 Investors with $20 million tied up in finance company NZF Group have been told they must either lock their money in for another five years or take shares in the company.
The company, formerly known as New Zealand Finance, is a survivor of the finance company sector collapses and was covered under the Government's retail deposit guarantee scheme until October 12 last year.
But it failed to get a high enough credit rating to continue to qualify for the extended deposit guarantee scheme.
Last week it told investors in its capital notes that it had decided not to pay back the cash when the investment is due to mature on March 15.
Instead they have the option of renewing their investment for a further five years at a rate of 6 per cent interest per annum or converting the notes into shares.
"NZF has elected to not redeem the capital notes for cash on the maturity date. If you do not elect to accept the renewal option, then NZF has elected that it will, on the maturity date, compulsorily redeem all of your capital notes by issuing new ordinary shares in NZF to you in accordance with the terms of the trust deed," chief operating officer Malcolm Lindeque said in a letter to investors.
The company gave no explanation as to why it would not be paying out cash for the capital notes.
Yesterday acting managing director Mark Thornton did not return calls from the Business Herald.
Fixed-interest specialists said it was not illegal for a company with a capital note to elect to issue shares instead of paying out cash but it was very unusual.
"Historically companies have overridden the option of taking shares and paid out cash," Forsyth Barr's Max Brown said.
Graeme Beckett, head of fixed interest at First NZ Capital, said it was the first incident he could remember in the last 20 years.
"I can't recall any others where this has occurred."
Beckett said that unlike bonds, capital notes had an election date rather than a maturity date where the company could renew the terms or convert the notes to shares.
It was at the company's discretion as to whether it repaid the amount in cash instead of issuing shares.
Beckett said the situation meant the company either did not want to or was unable to pay out the cash.
He described the interest rate being offered to reinvest over five years as "rubbish".
In its explanation to investors on why it was dropping its interest rate from 9.75 per cent to 6 per cent per annum the company said it was linked to the official cash rate.
"When the capital notes were originally issued, the Reserve Bank of New Zealand official cash rate was 7.25 per cent, making the rate set of 9.75 per cent, 2.5 per cent above the OCR.
"The OCR is now 3 per cent and not expected to change to any great degree in the short to medium term. However, recognising the change in rates and to remain competitive, the rate has been set at 6 per cent per annum, 3 per cent over the OCR."
But Beckett said the interest rate was not comparable to a cash rate as it was locked in for five years and was not accessible like cash. He said the base rate should be the five-year swap rate which was 4.62 per cent. That meant the margin was just 1.38 per cent.
The rate being offered equated to the risk level of investing in an AA-rated bank, not a finance company with a B rating.
Beckett said the share option was also not a great choice as the liquidity in the stock was almost nothing. Shares in NZF Group last traded at 14.5c. There have been just 26 trades in the shares in the last year.
"You haven't really got an exit option there. So you are going to be locked in at a sub-standard rate."
Beckett said the NZF Group situation sent a warning to other capital note investors that they couldn't rely on being paid out their money, especially in the current environment.
"Any investor in capital notes should be aware of this feature. They need to understand what they are buying into."
In December NZF Group, which also owns stakes in Mike Pero Mortgages and Finance Direct declared a six-month pre-tax loss of $1.16 million.
Its directors include Peter Huljich, who is facing criminal charges over allegations of misleading potential investors about the performance of Huljich Wealth Management's KiwiSaver scheme in its offer documents.
NZF GROUP
* Formerly called New Zealand Finance.
* Owns a stake in Mike Pero Mortgages and owns Finance Direct.
* $20 million in capital notes on issue.
This article has been changed from an earlier version, which incorrectly said NZF owned Finance Now. Finance Now is a subsidiary of SBS Bank. NZF owns Finance Direct.