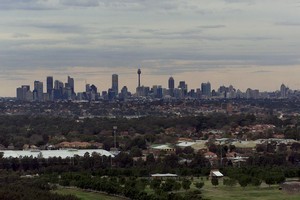 Last year was supposed to be the year when New Zealand's economy accelerated out of recession, powered by low interest rates and a global recovery.
Instead the European debt crisis blew up, New Zealand households clamped down on spending and the US economy failed to fire.
So what potential "Black Swan" events could upset this year's forecasts for recovery?
Irish politics
Ireland could again be the trigger for an event that shakes global banking markets and makes it harder and more expensive for New Zealand's banks to roll over their short-term foreign debts.
Ireland's Government is likely to be voted out in a general election on March 11. The current Government agreed last year to impose a massive debt burden on taxpayers to ensure the holders of Irish bank bonds, who are mostly British, German and French banks, don't suffer big losses.
Most believe a new government will try to renegotiate it, forcing losses on to those big banks and potentially triggering new bank bailouts in Britain and Germany.
Chinese inflation unrest
Global financial markets are watching China's economy and its inflation rate closely. This week's growth and price figures showed the economy and inflation growing faster than expected.
On the face of it, this is good news for the global economy and Australasia.
But many investors and the Chinese Government are worried overheating will increase prices and cause social unrest. Food prices have surged in recent months. The fear is either social unrest could disrupt the economic growth or Chinese economic leaders slam on the brakes so hard growth is slowed anyway. China is now New Zealand's second largest trading partner and is crucial to the future of our largest trading partner, Australia. Where its economy goes, we go.
Australian house prices
House prices in Sydney and Melbourne are the most expensive in the world and have remained remarkably buoyant during the past three years, despite collapses in house prices in Europe and the United States. Some economists are worried a slump in house prices could put a major dampener on growth.
There have been some ominous signs in recent months in Queensland and Western Australia, where prices have started falling. A significant drop in Australian house prices would depress consumer spending, and slow the economy and demand for New Zealand manufacturing exports.
Middle Eastern conflict and oil prices
Murmurings about some form of conflict in the Middle East have bubbled away in recent months, centred around the prospect of an Israeli or US attack on Iran, or some form of meltdown in Pakistan. Either would disrupt trade in the region and potentially push up oil prices. These may just be murmurings but it's worth watching.
Kiwis keep their hands in their pockets
The way in which heavily indebted households and business investors kept their wallets in their pockets last year surprised most economists.
Many expect New Zealand households and businesses will rediscover spending and investing appetites this year.
But with the debts still high, there is a risk deleveraging and the spending freeze will restrict these parts of the economy, strangling retailers even more after a weak Christmas.