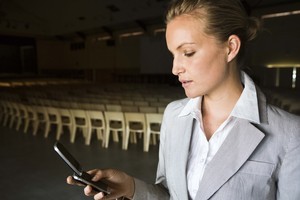 An agreement between mobile providers 2degrees and Vodafone over national mobile roaming rates has removed need for further regulatory intervention, the Commerce Commission says.
There were concerns that 2degrees, a relative newcomer to the Kiwi telecommunications marketplace, was being stifled by costs of national roaming across Vodafone's network.
But these concerns were put on the backburner last year to allow the Commission's mobile termination rates investigation to be completed. Vodafone and Two Degrees Mobile Limited struck a deal in the meantime, says Telecommunications Commissioner Dr Ross Patterson.
"2degrees have now advised the Commission that they have concluded alternative arrangements with Vodafone that enable Two Degrees to carry out its business on a more equitable basis," said Dr Patterson in a statement.
"As a result of this new arrangement, Two Degrees believes that it is not currently appropriate for the Commission to launch an investigation into whether national roaming should be a designated service," he said.
"Regulatory intervention should not be undertaken lightly. In this case, the commercial arrangements which the parties have reached means that there are no longer grounds for the Commission to investigate whether to extend roaming regulation to include price."
NZ HERALD STAFF