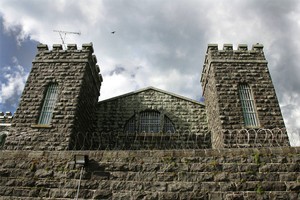 The Government has selected a private company, Serco, to manage Mt Eden/Auckland Central Remand Prison from next year.
The prison is the first to be privatised since the Government passed the Corrections Amendment Act late last year, allowing private sector organisations to tender for contracts to manage prisons.
Corrections Minister Judith Collins said Serco, a British company with operations in Europe, the Middle East, Asia-Pacific and North America, was one of three companies that sought the contract.
The Department of Corrections selected the company following an evaluation and negotiations phase, and Cabinet endorsed the decision yesterday.
"The appointment of Serco as the contract manager for Mt Eden/ACRP will bring in new ideas and international best practice which will benefit the entire corrections sector."
"Serco has a strong track record in managing prisons. I'm confident that the company will bring the high standards of professionalism, safety, rehabilitation and security expected by the Government to Mt Eden/ACRP."
Ms Collins said the prison would operate within the current Corrections framework, and that all prisoners would remain the responsibility of the Department of Corrections.
Serco would have to comply with all relevant New Zealand legislation and international obligations.
Prisoners would still have the right to raise issues of concern with the Office of the Ombudsmen or Corrections chief executive, as it would in a publicly managed prison.
A six-year contract with Serco was to be signed by January 31, and the site fully handed over by August 2, Ms Collins said.
Serco operates six adult prisons and two youth offender centres in the United Kingdom and Australia and 22 immigration detention facilities in Australia.
They include Sydney's Villawood detention centre, where last month 10 detainees sewed their lips shut after an asylum seeker committed suicide.
Corrections finance, systems and infrastructure general manager John Bole said today it was government policy to use the private sector to inject new ideas into the prison system.
"Department representatives also visited Serco operated prisons and were impressed with what they saw."
- NZPA