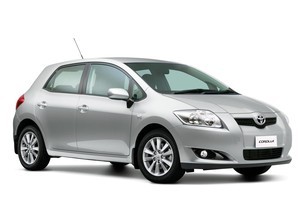 Sales of new vehicles in New Zealand this year are up 14.5 per cent on last year.
The numbers for the past 11 months have passenger cars running 14 per cent ahead of last year and commercials 16.4 per cent.
Sales were boosted by a buoyant November, in which passenger cars were up 30.8 per cent and commercials 20.6 per cent on the same month last year. Of the 7376 registrations for the month, 5869 were passenger cars and 1507 commercials.
"The new vehicle industry is very happy with the November numbers, this year seeing a break in tradition as they go against the usual end-of-year dip," said Motor Industry Association CEO Perry Kerr.
"November was a very strong month for the industry, which we hope will carry through to December," said Kerr. "A range of collective factors including the recent run of good spring weather, farmer payouts and a positive business outlook [are] all helping," he said.
Toyota leads in all categories - total market, passenger car and commercials - and has more than 21 per cent of the total market.
In the passenger-car segment, Ford and Holden remain in second and third spot respectively. Nissan followed Toyota in the commercial sector with Ford in third place.
The top-selling passenger car last month was the Toyota Corolla (658) followed by the Suzuki Swift (268), the Ford Falcon (259) and Holden Commodore (258).
The Toyota Hilux continued to dominate the commercial segment with monthly registrations of 275 units.
The Nissan Navara was second with 154, with the Toyota Hiace popping into third place with 141.