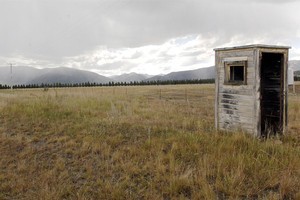 Arch rivals Telecom and Vodafone have joined forces in an attempt to deliver high-speed broadband to more New Zealand homes and schools.
The companies have submitted a joint proposal to the Government's Rural Broadband initiative, to deliver fibre connections to 97 per cent of rural schools and a minimum 5 megabits per second (Mbps) broadband service to 80 per cent of rural households within six years.
The tender is one of five the Government has received for the $300 million rural broadband initiative.
Mobile phone company 2degrees said it would seek assurances that public funding led to a real choice for rural customers, rather than simply creating a "high speed" version of the mobile duopoly New Zealanders lived with for so long.
"We need to make sure that funding sees more than two players competing equally and vigorously for rural customers' business," chief executive Eric Hertz said.
The New Zealand Regional Fibre Group (NZRFG), which includes Vector, Unison, PowerNet and Horizon Energy, also put in a proposal.
NZRFG chief executive Vaughan Baker said the group's business model and build design would ensure a substantial fibre-rich backbone, which service providers could use to provide fixed, wireless or mobile broadband options.
Vodafone and Telecom said in a statement to the NZX that they would use a range of technologies to build new, open access network infrastructure.
This would see an extension of Telecom's existing fibre infrastructure to key rural points, including schools and hospitals, and an expanded Vodafone wireless infrastructure to deliver high speed broadband services wirelessly.
Telecom will be responsible for building fibre to schools and hospitals, cell sites and rural exchanges and cabinets.
Vodafone will be responsible for the design and build of open access tower
that Vodafone and Telecom XT will use to "co-locate their mobile
services on".
Telecom chief executive Paul Reynolds said the companies were working for the good of New Zealand to deliver a solution that would "accelerate the commercial success and social connectivity of New Zealand's rural and regional communities, employing fixed and mobile technology."
"This solution sees New Zealand's two largest telecommunications providers combining their extensive resources and skills to bring the benefits of high speed broadband to rural communities as quickly as possible," said Telecom CEO Paul Reynolds.
Mark Ratcliffe, chief executive of Telecom's network business Chorus, said the joint proposal avoided unnecessary duplication. He could not see any advantages of Telecom making a bid on its own. The collaboration would enjoy the fastest possible start because it was building off existing infrastructure.
Vodafone CEO, Russell Stanners, said: "We want to provide the best
technology fit, giving the best bang-for-buck for the New Zealand taxpayer.
"Wireless is now recognised internationally as playing a critical role in reaching rural areas, where it is the most efficient way to deliver high speed internet access. The spin-off benefit of building more cell sites to deliver a broadband service to homes and businesses is the significant expansion of mobile voice, SMS and data coverage in rural New Zealand."
- Susie Nordqvist with NZPA