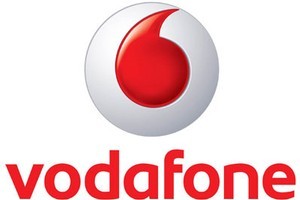 Vodafone New Zealand are down 35,000 customers in the quarter ending September according to reports from its UK parent.
It is the second quarter in a row where the company has lost more customers to rivals than it has gained.
Over the same period Telecom was down 19,000. No numbers are available from new entrant 2degrees.
Forsyth Barr telecommunications analyst Guy Hallwright said pulling apart the numbers Vodafone had grown its on-contract customers by about 9,000, but it is unclear if that number includes 10,000 TelstraClear customers gained from Telecom due to the end of its wholesale relationship.
"If they've counted them as contract then that might be the only growth they've got in the quarter, but they have been getting consistent growth averaging 10,000 a quarter for the last year or so," said Hallwright.
He said this is consistent with Telecom, which has seen flat on-contract growth.
In the pre-pay market Telecom has lost 7,000 and Vodafone has lost 44,000 in the quarter, said Hallwright.
He said Vodafone "had bounced around a bit" but the last couple of quarters had been quite negative.
"Most of their quarters have been reasonably solid losses since 2degrees started up so you could probably say 2degrees is hitting in to them more than it is into Telecom," Hallwright said.
"What does it tell us? It just tells us there is still lots of pressure on the pre-paid market and the contract market isn't really doing anything much."
He said any growth in the market appears to be favouring 2degrees.
Financial results from the New Zealand operation are bundled in to other Asia Pacific and Middle East Vodafone subsidiaries, but the release from the company noted that earnings before interest, taxation, depreciation and amortisation (ebitda) for the region grew 11.5 per cent from an operating loss to an operating profit.
This was driven by growth in India, which together with improvements in Qatar and New Zealand, were partially offset by a decline in Egypt.
Vodafone have also made an addition to its board following the appointment of Greg Campbell as chief marketing officer.
South African-born Campbell, who has nearly two decades experience in the New Zealand banking and funds management industry, joined Vodafone in October as a replacement for Mark Rushworth.