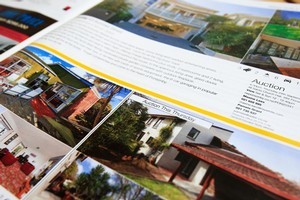 The New Zealand-owned, 31-office Harveys real estate business has been sold to expanding Australian-headquartered agency chain LJ Hooker.
L. Janusz Hooker, chief executive officer and grandson of the founder, said yesterday his business wanted to grow and the Harveys purchase was a big step.
Before the deal, LJ Hooker had 56 New Zealand offices. It sells 40,000 houses annually here and in Australia.
John Darrow, head of marketing at L J Hooker in Sydney, said the Harveys name would gradually disappear during the next 12 months.
"This expands our footprint in New Zealand but our plan is to become a top-three player in the next two years," Darrow said.
Janusz Hooker said the deal to buy the Harveys chain and raise the number of New Zealand LJ Hooker outlets to 87 did not need Overseas Investment Office approval.
"It's not too small in terms of real estate, but it's way too small in dollar terms," Hooker said, referring to the OIO's $100 million threshold where deals of that value must get state approval.
LJ Hooker wanted Harveys for its strong network of Auckland offices, Hooker said.
"We want to recruit hard. We want senior people in New Zealand and we're planning more offices and looking for people to help us build the business," he said.
Industry experts said other firms, including Harcourts and Ray White, looked closely at the Harveys network because it was strong in West Auckland, where those agencies wanted to beef up. But the sale in such a flat market was a surprising move.
"Harveys is a nice little business but it's a very bad time to sell," one source said.
Hooker said Harveys was a private business, owned by Ross Hunter and Ross Barraclough, who bought it nine years ago from the Harvey family.
Wayne Graham has been appointed LJ Hooker's executive chairman in New Zealand.
Harveys opened in 1918 and evolved into a franchise business.
It manages more than 3000 properties and sells residential, rural, commercial and industrial properties.
Harcourts is New Zealand's largest agency, but Barfoot & Thompson commands about 35 per cent of Auckland sales, followed by Ray White.