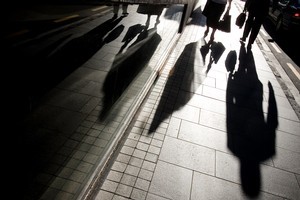 Photo / Dean Purcell
New Zealand needs to ramp up its productivity to avoid falling by the wayside in a fast-paced global marketplace, say two leading proponents of so-called "lean" business practices.
Danie Vermeulen, of the Kaizen Institute New Zealand, and Skills4Work chief executive Rosalie Webster, say the key to improved productivity could lie in a philosophy developed in Japan after World War II.
That philosophy - variously called "Kaizen", "continuous improvement" or "lean" - involves a company eliminating wastage while streamlining business practices. All employees become involved in the process, led by top management.
Kaizen has been credited with helping Toyota recover from the impact of a recession in the 1950s that almost bankrupted the company.
"New Zealand sits at number 22 in the OECD rankings for productivity, between Slovakia and Greece," said Webster. "If the trend continues downwards it has serious implications for our future as a country. The Government has placed renewed emphasis on productivity, but we have a long way to go to meet our targets."
Vermeulen said New Zealand had fallen behind when compared with other parts of the world, in terms of using lean business practices.
"There's a direct correlation between doing lean [business] and becoming more productive," he said.
Webster said a company could accomplish its goals - without taking on new staff - through becoming lean.
Skills4Work and the Kaizen Institute New Zealand, which both offer lean business advice, have agreed to stop competing for the same customer base and join forces to consolidate the market.
While the development is not a merger - the Kaizen Institute New Zealand and Skills4Work will remain separate companies - the two firms say their combined energies will provide a "one-stop-shop" for productivity enhancing guidance.
Vermeulen said increasing numbers of local companies were approaching his organisation for advice, including The New Zealand Refining Company and BNZ.
"I think the uptake [of Kaizen] is getting better," he said.
"It's just a matter of taking a good, solid approach."
Skills4Work brought its experience in the small-to-medium sized sphere into the new partnership.