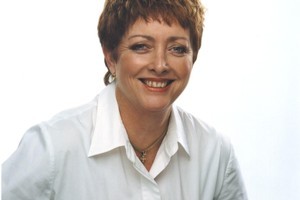 Our most successful exporters understand what their customers desire and require.
As a result, they design products and services that international markets will pay a premium for.
Companies that are good at design take a systematic approach to learning what will satisfy customers and apply that knowledge to products.
Before launching a new product internationally, they will have scanned their competitor's products, tested their own designs with customers, and educated staff or distributors about them. And they regularly monitor product performance to make strategic or tactical decisions.
Canary Enterprises makes value-added butter products and spends time overseas with customers and distributors. This gives it visibility and a way to truly understand the different requirements of its various international clients.
Fabrication business Metalform has made good design a part of its company culture.
Staff welcome complex design challenges and work with end-users to integrate feedback into the products.
It has found a niche market with a high-tech wheelchair and secured an international distributor keen to see more.
Downlight designer Nimbus Lighting integrates suggestions from distributors and customers into its designs. It has made responsiveness part of the company culture.
Staff are expected to respond to global customer requests within 24 hours.
Kidswear retailer Pumpkin Patch uses good design to create an instantly recognisable product.
This extends to how it puts collections together, the way it displays them in stores to encourage more sales, and using social media to monitor performance.
Mobile Mentor helps people get to grips with mobile phone technology.
It has systems and processes in place to understand the problems its customers have with mobiles and to quickly develop new services.
* Canary Enterprises, Metalform, Nimbus Lighting, Mobile Mentor, and Pumpkin Patch are all finalists in the Best Use of Design category in the New Zealand International Business Awards. Award winners will be announced next Wednesday.
* Jane Hunter has been owner, viticulturist, and managing director of Hunter's Wines since 1987.
ON THE WEB
www.nzte.govt.nz/awards