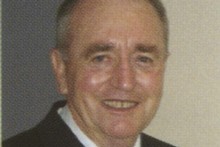 The Companies Office case against the former Five Star Finance directors ended yesterday when the remaining two, Marcus MacDonald and Neill Williams, pleaded guilty to all charges.
Fellow directors Nicholas Kirk and Anthony Bowden pleaded guilty to charges laid against them under the Securities and Financial Reporting Act last month. They will be sentenced at the Auckland District Court next Thursday.
MacDonald and Williams, who was heavily involved in the running of the company but is not listed as a director at the Companies Office, will be sentenced in December.
The Companies Office laid criminal charges against the directors on July 8, 2008. They relate to securities being offered and allotted to members of the public without a registered prospectus, investment statement or trustee appointed.
Receivers Paul Graham Sargison and Gerald Stanley Rea were appointed as liquidators of Five Star on June 17, 2008, by the High Court.
According to the Companies Office, MacDonald and Kirk were on the board of Five Star Debenture Nominee, in liquidation, and MacDonald, Kirk and Bowden were also on the board of Five Star Consumer Finance, in receivership.
All four directors were banned in April 2009 by the Registrar of Companies from holding board or management positions in New Zealand companies for five years.
They are liable for a fine not exceeding $300,000.
Five Star went into receivership on September 5, 2007, while Five Star Debenture Nominee went into liquidation on November 5, 2007.
When the largest company in the group, Five Star Consumer Finance, collapsed in August 2007, it owed $63 million, of which $54.43 million was owed to debenture holders.
In total more than $90 million of investors' money is estimated to have been lost.
The Serious Fraud Office has also laid more than 100 charges against the directors concerning related party lending that took place between 2003 and 2007.
It is alleged they acted dishonestly and breached obligations under the trust deed.
They have not yet entered a plea.
The directors are due in the Auckland District Court on October 28 for a pre-committal hearing on the SFO case.
By Kelly Gregor

Email

Kelly