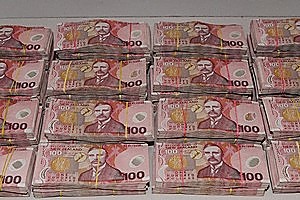 The New Zealand Superannuation Fund's 60 per cent exposure to global equities cost it last month, helping produce a $230 million loss in the month.
The fund made a negative return of 1.37 per cent last month compared with a positive 4.76 per cent return in July.
It has made a 5.85 per cent annualised return since inception in the 2003/04 year.
The fund had $16.21 billion as at August 31.
The $230 million negative return last month was after fees.
The fund said a large decline in the global equity market in the month was offset only slightly by a rally in the global fixed income market.