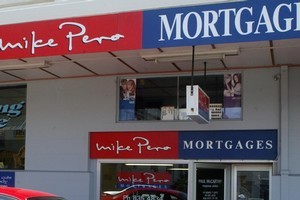 NZF Group, half owner of Mike Pero Mortgage Holdings and 70 per cent owner of Finance Direct, says it has called in some overdue loans due to property market weakness.
Speaking at the company's annual meeting today, NZF managing director John Callaghan said the impact of the recent receivership of both Allied Nationwide Finance and South Canterbury Finance had been swift with reinvestment rates reducing.
Callaghan also said that with the property market remaining "slow" and a desire to build liquidity within the group, NZF had called in some overdue loans over the last six months.
NZF's shares fell 10 cents, or 50 per cent, to 10c.
"Pressure still remains to continue to reduce debenture funding, it now only makes up 15.3 per cent of the groups funding and its need to be reduced has been amplified by the collapse of Allied Nationwide and South Canterbury Finance," Callaghan said.
The Crown retail deposit guarantee, which subsidiary NZF Money Limited is covered by, expires on October 12. The company said this had provided a distortion in the market place.
NZF launched a $100 million Residential Mortgage Backed Securities (RMBS) programme managed by Westpac earlier this year. Callaghan said this had resulted in the group's $225 million Westpac loan facility being extended for 12 months to October 18, 2011.
Meanwhile, Callaghan said the Mike Pero business, whose carrying value NZF wrote down by $6.9 million, or about half in its last annual results, remained strong.
"A number of new opportunities are being looked at to increase its presence in the property sector in New Zealand."
The other half of Mike Pero Mortgage Holdings is owned by Australia's Liberty Financial.