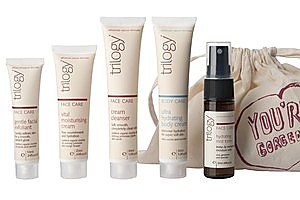 Ecoya, the scented candle company which recently acquired cosmetics company Trilogy in a deal worth $20 million, had its stock halted from trading ahead of a bookbuild for a share placement.
The placement comes after Ecoya paid $10 million in cash for Trilogy, with a further earn out payment of up to $10m to follow, half in cash and half in $1 shares of Ecoya dependent on the cosmetics company reaching earnings targets next year.
The deal, which accounts for 58 per cent of Ecoya's $35 million market capitalisation, was announced to the market on Friday. Ecoya listed on the NZX in May this year, and raised $10.1 million to fund its global expansion in the home fragrance and body and bath products markets
"We've been working on it for three months. We did signal to people we would consider acquisitions. This one came a little sooner than we thought," executive chairman Geoff Ross told BusinessDesk.
Trilogy is "profitable" and is expected to boost overall revenue and reduce Ecoya's projected losses this year, the company said in a statement.

It gave no further details. Trilogy's 2009 revenue was $9.3 million.
"Trilogy is really strong in the U.K., Ireland and Australia through department stores, pharmacies and high-end cosmetic counters," Ross said. There are no near future synergies with the candle business, he said.
Ecoya shares were trading at 80 cents when they were put into a halt, and have declined 16 per cent since their debut at 95 cents in May.