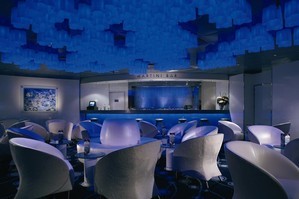 Turning a cruise liner around in Auckland could pump about $1.26 million into the local economy, says Royal Caribbean Cruises Australasia managing director Gavin Smith.
Royal Caribbean's 1800-passenger superliner the Celebrity Century will have cruises that start or finish in Auckland from October 2011.
The employment that came with a full ship turnaround included coaches, taxis, baggage handlers, customs and border control agencies that attended the pier and engagement with the airport and local hotels, Smith said.
"We have local fresh produce provedoring requirements, we have fuel needs and we also have stevedoring needs because we'll do a full store in Auckland, in terms of container movements and the more industrial side of the business," he said.
"The general figure that the cruise lines use is around a million dollars into the local economy on a turnaround day," he said.
"And then you've got the additional upside of most of the Americans and Europeans and Australians that are getting on and off the ship will be buying one, two or three nights [accommodation] pre- or post cruise."
Passengers were more inclined to buy accommodation to experience the city because it was the start or finish point of the cruise, Smith said.
The Celebrity Century would be the third vessel the company had in the region, although the other two would not embark and disembark in Auckland.
The company said it would bring 6000 visitors to New Zealand in the 2010/11 season, rising to 36,000 in 2011/12 . Americans and Europeans made up about 70 per cent of guests.
Auckland was the cruise capital of New Zealand, Smith said.
"Importantly, the port is an industrial working port so there is a continuing interest in Auckland harbour being a working harbour. What's exciting for passengers is it's one of the few ports in the world where you still get a downtown experience because the passenger wharf is adjacent to the downtown area."
Cruise New Zealand chairman Craig Harris this month said 113,000 passengers would come to New Zealand this year, with bookings for 134,000 and 180,000 in 2010/11 and 2011/12 respectively.
Royal Caribbean's Gavin Smith said that in the next three to five years congestion would drive the investment to create another purpose-built pier in Auckland. However, any facilities would need to be multi-purpose for the off-season.
CRUISING ON IN
Season:
2009/2010 - 113,000 passengers
2010/2011 - 134,000 passengers
2011/2012 - 180,000 passengers