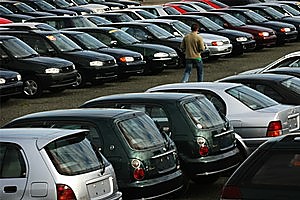 Traders using online auction sites to sell motor vehicles have been put on notice by the Commerce Commission.
The industry body wants traders to take their legal obligations seriously.
The warning comes after Trade Me seller Justin Van Malland said in a listing that he was selling a car on behalf of his sister.
"The commission's investigation found this and other statements made about the car's reliability and service history were not true," commission enforcement general manager Kate Morrison said.
Morrison said anyone who sold more than six cars in a 12 month period was considered to be motor vehicle trader, and had different legal obligations than someone who hadn't.
Van Malland was found to have sold more than eight cars on Trade Me over a 12 month period and did not provide Consumer Information Notices (CINs) on at least two of his sales.
Motor vehicle traders must ensure consumers have access to CINs, the commission said.
"In this case we issued a warning."
"But all motor vehicle traders should be put on notice that the commission expects them to take their legal obligations seriously," she said.
The commission says it will be writing to all registered motor vehicle traders to remind them about Consumer Information Standards regulations.
"Purchasing a car is a significant investment and buyers are entitled to have correct information about vehicles so that they can make comparisons and informed choices," Morrison said.
It was particularly important with online sales as the buyer might not always have the opportunity to inspect the vehicle before making make a purchase, Morrison said.
"Motor vehicle traders have the same legal obligations whether they are selling cars off the lot or online. No matter what the medium, motor vehicle traders who give false or misleading information risk breaching the Fair Trading Act and serious consequences."