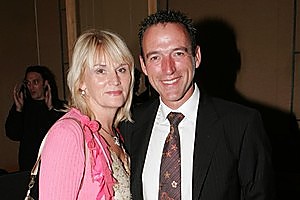 Graeme Hart's leveraged bid for American packaging group company Pactiv expected to add US$5 billion of new debt, could lead to a credit rating downgrade for his Reynolds Group unit, says Moody's Investors Service.
Moody's put Reynolds on review for possible downgrade, saying it was concerned the group's leverage ratios may fall below the required level for it to keep a B2 rating.
The rating agency said the large size of the acquisition, the challenges to align the businesses, and the heavy debt weighted financing as the cause of its fears.
"The rating review will focus in particular on the financing structure of the acquisition and implications on leverage ratios, the benefits of the acquisition on the group's overall business profile and the combined group's de-leveraging prospects," the agency said in a statement.
Reynolds, which is owned by Hart's investment vehicle Rank Group, is offering Pactiv investors US$33.25 a share in the biggest-ever deal for the former tow-truck driver.
The purchase price is about US$4.6 billion, with the total deal worth US$6 billion as it assumes the Chicago-based company's debt.
The offer hasn't found favour with everyone, with two American law firms, Bull & Lifshitz LLP and Goldfarb Branham Law Firm LLP, investigating whether the offer is fair value, they said in statements.
Goldfarb Branham's securities lawyer Hamilton Lindley said at least one analyst set a target price of US$35.
Reynolds' bonds listed on the Irish Stock Exchange through subsidiary Beverage Packaging Holdings (Lux) II S.A. are the most at risk of a downgrade.
Moody's gives the 420 million euro senior subordinated notes a 94 per cent chance of being downgraded from its Caa1 rating, and the 480 million euro senior notes have an 82 per cent chance of being cut from Caa1.