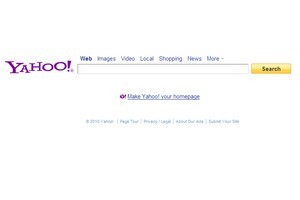 Yahoo's search engine gained United States market share last month as leader Google lost ground.
Yahoo, which ranked No 2, had 17.1 per cent of searches, up from 16.7 per cent in June, according to ComScore. Google's share fell to 65.8 per cent from 66.2 per cent. Microsoft's Bing was unchanged with 11 per cent.
Yahoo and Microsoft, trying to expand search-based advertising revenue, are teaming up under a 10-year agreement to take on Google. Yahoo plans to use Bing's search technology on its sites.
The US search-ad market is expected to grow 16 per cent this year.
- BLOOMBERG