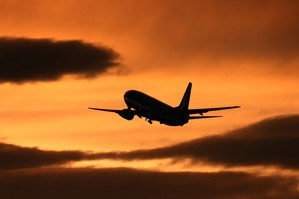 New Zealanders are taking advantage of low prices and a high dollar to travel around the world on short notice, according to data from an online travel company.
Expedia.co.nz said flights are about six per cent more expensive this year than in 2009, despite last year's international airfare war and heavy discounting.
The average ticket price to Europe and North America was slightly up on last year but the gains in the value of the New Zealand dollar meant prices were still comparatively low.
New Zealanders were also booking long haul flights within one or two months of departure, where previously international bookings were made up to six months in advance, Expedia Australia and New Zealand retail manager Chris Hann said.
Prices were about seven per cent lower for flights to the Middle East compared to last year, and about one per cent lower for flights to Asia.
But prices of flights to Australia were up five per cent, Europe about nine per cent and to the Americas up five per cent.
The study looked at data from actual bookings on the company's website collected from June 20 to July 18 compared to same period in 2009.
- NZPA